Because in recent years, countries to actively replace the LED lamps demand and government subsidies to support, LED industrial lighting growing rapidly. Trend Force's Green Energy Business Division LED inside latest "proof lights lighting project 2016 Market" study reported that in 2016 the global LED lighting industry market reached 2.932 billion US dollars (about 19.204 billion RMB), and more than 15% annual growth rate growth, market size in 2020 will reach 5.204 billion US dollars (about 34.086 billion RMB).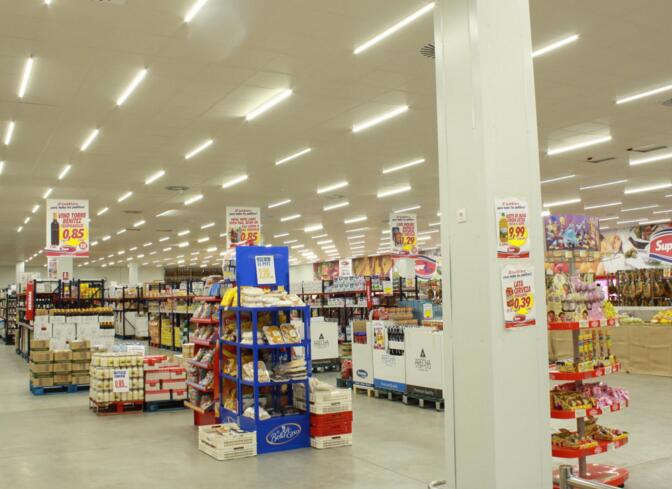 Industrial lighting applications, LED explosion proof lights use to prevent the ignition of explosive mixture around, such as explosive gas, dust environment, methane gas. Specific measures taken their lamps are widely used in electrical special working environment, flammable and explosive dust. LED inside research assistant manager Wu Ying Jie said that thanks to the oil and related industries, driven by explosion-proof lights in the field of industrial mining, petroleum, military, transportation and other large market position. Since 2016, the replacement demand-driven, LED explosion proof lights market prospects.
LED explosion proof lights use for many years, companies in R & D have mastered more experience to develop generations of products to meet the basic requirements for use in hazardous locations. Wu Ying Jie pointed out, LED explosion proof lights a smaller volume than the traditional explosion-proof lamps, lighter weight, longer life, prices are more moderate, won the customer satisfaction. For the oil and petrochemical industry lighting places, such as considering the overall project quality, safety, cost control and future mercury repeal, which are selected ripe for explosion-proof LED light is the only way.
Proof lights depending on the environment protection standard equipment on the region, due to the continuous expansion of international trade exchanges, as the representative to the IEC standard electrical explosion-proof technology to get more and more applications in the world. Use of US electrical equipment, installation shall comply with the requirements of the United States Electrical Code NEC 500 / NEC 505, while there will be the competent authority (Authority Having Jurisdiction, AHJ) to the site audit. Other countries will adopt IEC and NEC 500 / NEC 505 as a reference, the corresponding device protection standards, such as the use of Chinese national standard GB3836. Wu Ying Jie said that because of different national standards coupled with the high cost of product certification, the only way to provide security for the local factories to product installation, maintenance and after-sales service.